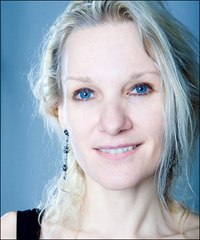 Helle Vander Yacht, D.C., started her premed studies while attending Odense University in Odense, Denmark. She finished her pre-chiropractic requirements at Grandview College in Des Moines, Iowa, in 1983. She obtained her doctorate in chiropractic and physiotherapy from the renowned Palmer College of Chiropractic in Davenport, Iowa, in 1987.
Dr. Vander Yacht lived in Kansas where, among her many professional obligations, she became an advocate for children with disabilities. In 2006, she moved to Georgia where she obtained her state license in chiropractic. In 2009, after graduating from the Atlanta School of Massage where she obtained special certification in Swedish and deep tissue massage, neuromuscular therapy and reflexology, she obtained a second Georgia license in massage therapy.
Dr. Vander Yacht has a special interest in chiropractic biophysics, a comprehensive scientific approach towards postural modifications consistent with a healthy neuromuscular and skeletal system. Her ability to incorporate her chiropractic expertise with her knowledge of massage therapy makes her uniquely qualified to treat a patient whether they are in acute pain or simply desire to optimize their quality of life.
Dr. Vander Yacht is an adjunct associate of the Atlanta Center for Restorative Dentistry in the capacity of not only treating myofacial pain patients but also as an additional source of great general health and well being for the center's patients.
For more information, go to Dr. Vander Yacht's website at www.alignedbalance.com.
Contact Dr. Vander Yacht at helle@alignedbalance.com.